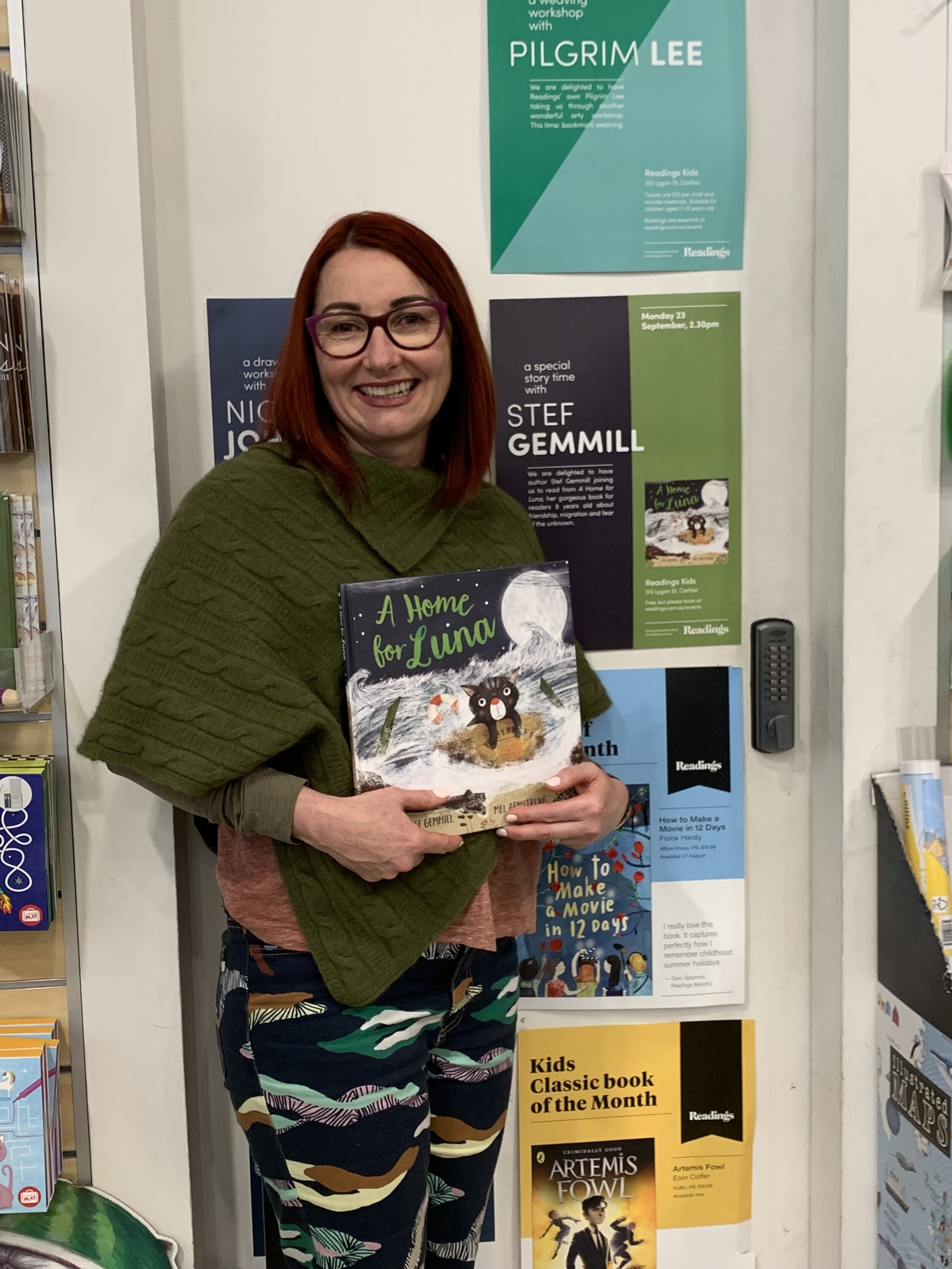 Readings Kids Melbourne Launch
Thank you Readings Kids and the gorgeous kids that helped me launch A Home For Luna in Melbourne today. We discussed where penguins lived, how Luna felt meeting the penguins for the first time, what Luna and the penguins have in common and how change makes us feel.
The votes were in from the audience and Luna was the favourite character in the story. I signed many books and gave out free Luna badges while joining in the colouring in activity.
The love for Luna grows each day 💕🐱🐧💕.