As I child, I struggled to follow the crowd and was happy doing my 'own thing'. I'd lose myself in books and drawings - my imagination carrying me away to magical places, where animals talked and children ruled the world. And I liked corn on the cob.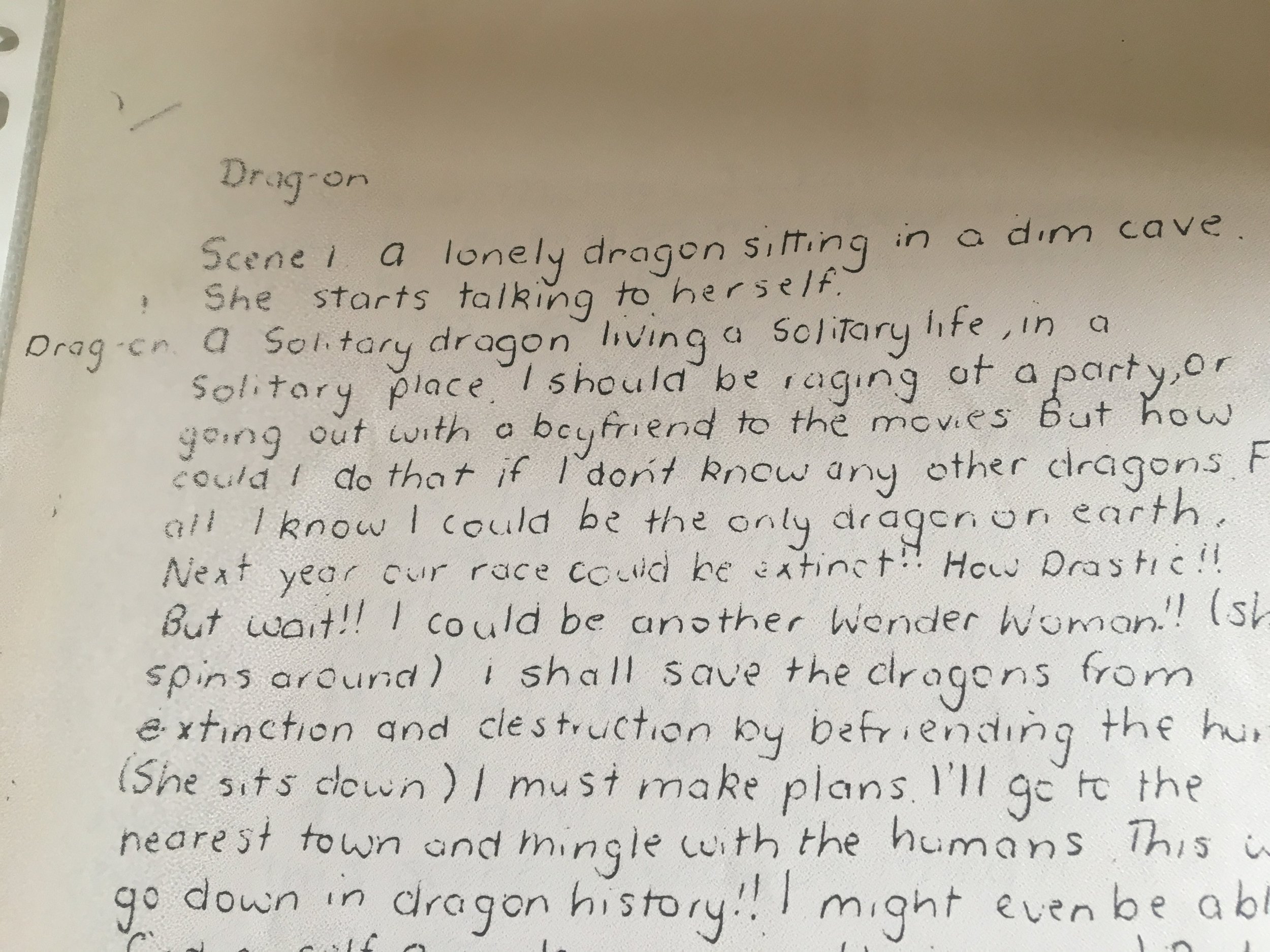 And here I am again, being different. At age ten, I wrote a play called Drag-On, about an isolated, feminist dragon on a quest to save the dragon race, discovering her nuclear-powered flame breath on the journey. She enlists Kermit the Frog and Michael Jackson to save the world. The eighties were crazy times. Someone saw its potential as the play was performed at the Pumphouse Theatre in Auckland, New Zealand and published in an edition of the 1981 NZ School Journal.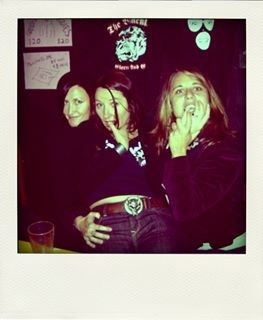 I followed my father's advice and got a very dull day job, but followed my dreams as a writer at night. Did I mention being a true fan of eighties heavy rock? Iron Maiden, Motley Crue, Van Halen, DIO, Twisted Sister. I combined my love of the mosh-pit with writing and got my foot in the door as a music journalist for magazines such as BEAT, Mess + Noise and Fasterlouder. It also meant free passes to many gigs. Me and my pals had a lot of fun in the process as you can see...
Then I married the singer of a band, had a baby and swapped the sweaty mosh-pit for toys and tantrums, turning my pen to writing children's stories. I continue to write unique stories - mostly with strong, female protagonists, and have children's stories published in anthologies by Prints Charming Publishing and Storm Cloud Publishing.
I also write picture books that take readers on a journey of fantastical dreams or perilous travels, each with a special message for the reader.
I have two picture books, In My Dreams and A Home For Luna due out in 2019 by New Frontier Publishing. If you sign up to my newsletter, you'll be the first to know about my book launches and book giveaways.